Duece and a Half Camper Conversion
1970 M35A2 Military 2-1/2 Ton truck converted and registered as a Camper. No special license requirement! This is a great piece of history brought into today in a very useful manner. See below for some of the features of this unique camping vehicle.
Camper Features:
Military Box converted to Camper
Dual Full size beds (sleeps 4+)
Adequate Cabinets
Dining Table
Set up for seatbelts if desired.
50Gallon Water tank
5 gallon (expandable) Propane tank.
Sink, Stove,
Hot Water Heater,
Outside Shower.
Solar Panels, Dual Camper Batteries
Standard RV Charging system with converter
Portable Toilette
CB Radio to communicate with vehicle cab.
Music System for IPOD, MP3 Etc.
Bright outside flood lights for lighting up camp
Fire alarm, Carbon monoxide & Propane detector
Vehicle Features:
Multi-Fuel Diesel Engine (runs on any petrolium product)
D-Turbo (latest military design)
6 Wheel Drive, Air Actuated Transfer Case
10K Lb.Cargo capacity, 10K Lb. Tow rating
Winch
Air Ride Seats with additional center seat
New Wheel Cylinders for Brakes
Recent Wheel Bearing Service
New Brake Master Cylinder
Spare generator, Starter, and other pieces.
Upgrades from Stock:
Civialian 10K tow Hitch with electric Brake Controller
Spin on Primary Fuel Filter
Remote Brake Fluid Reservoir
CB Radio, 12V accessory connection
Trailer Brake controller
Insulated Cab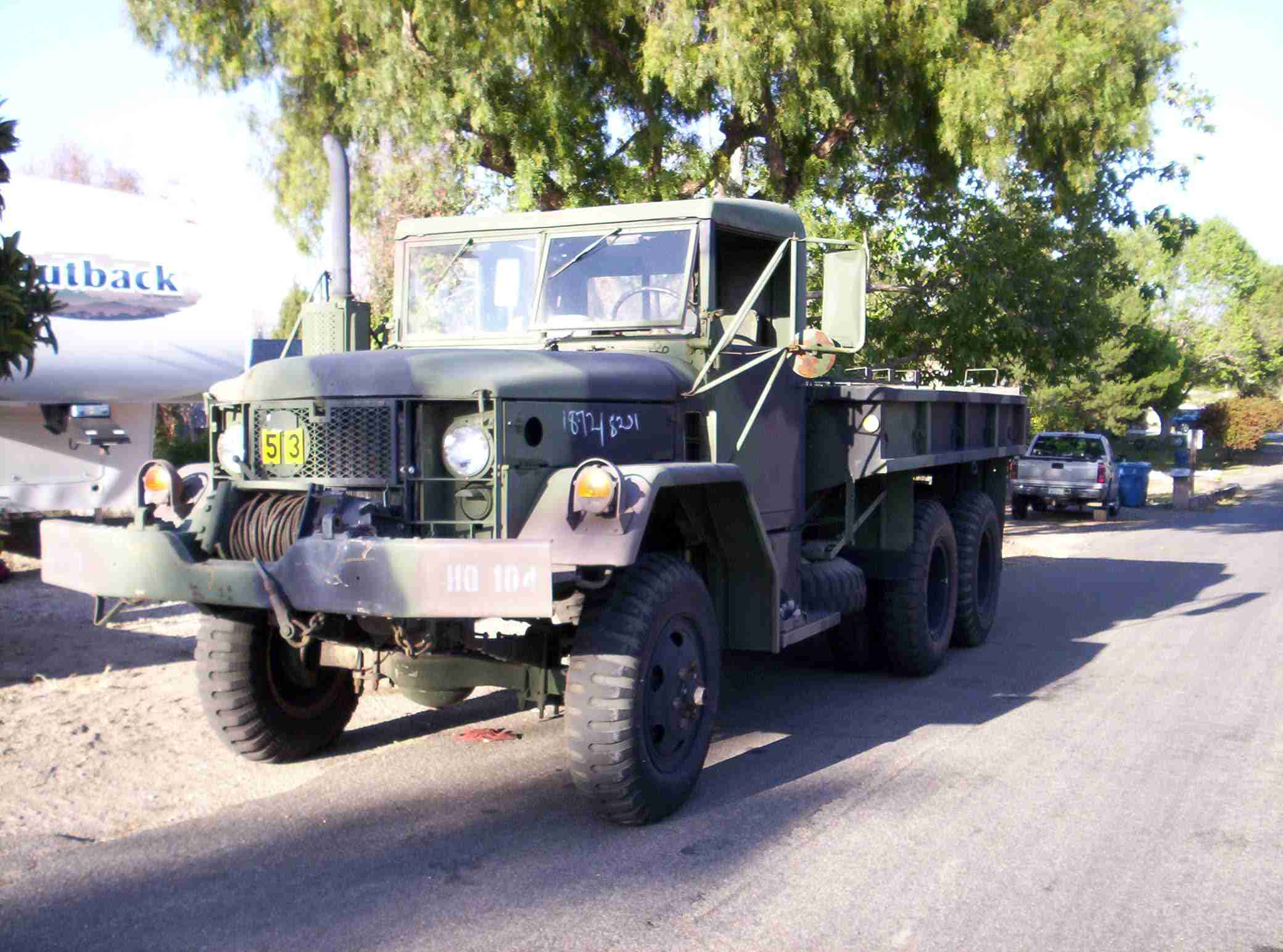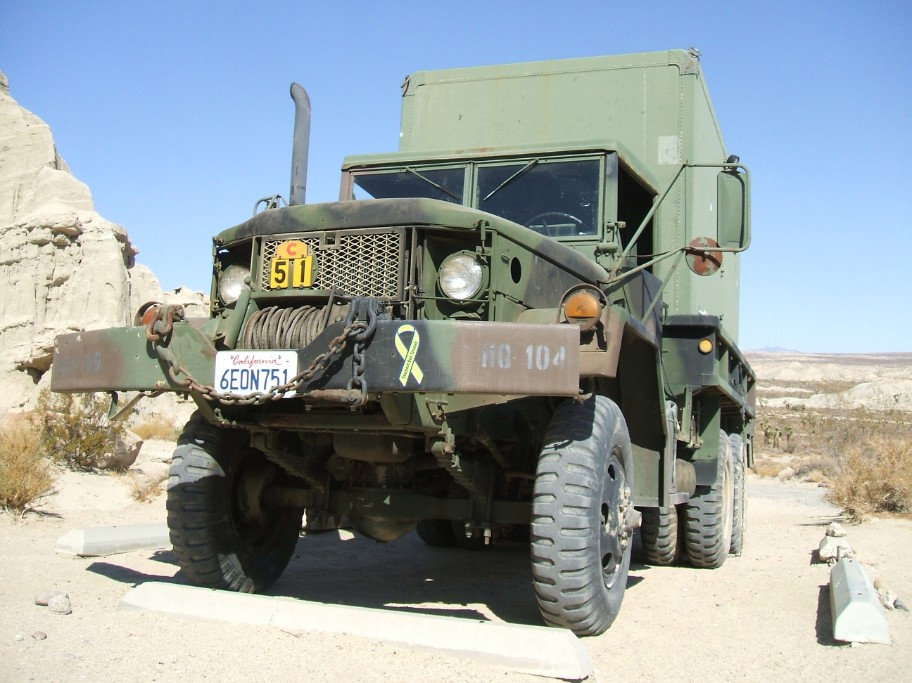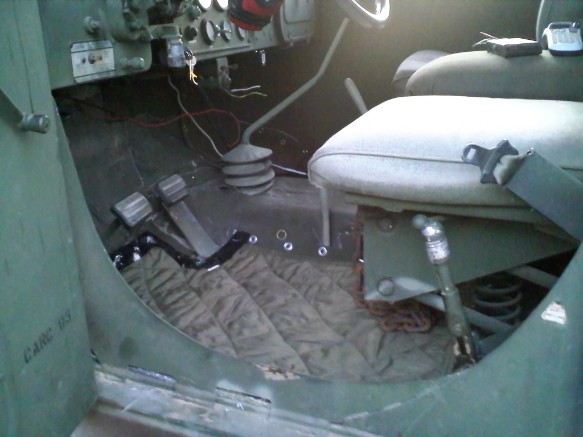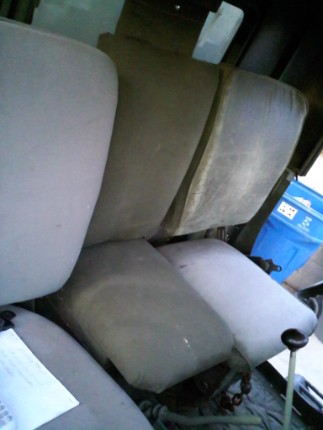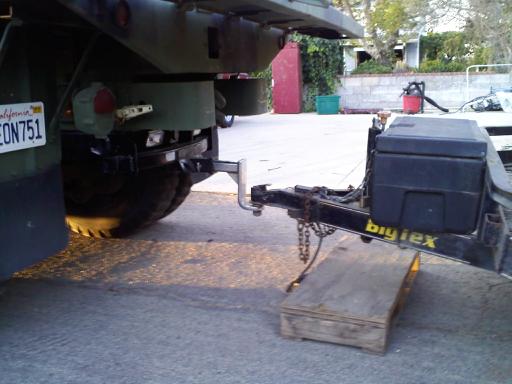 Spin on Primary Fuel Filter conversion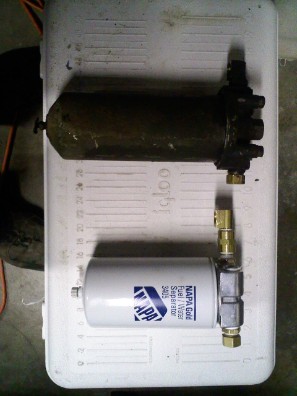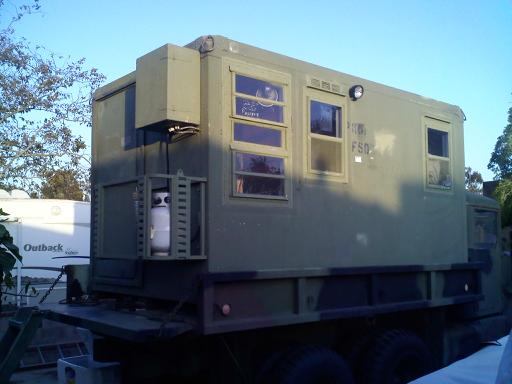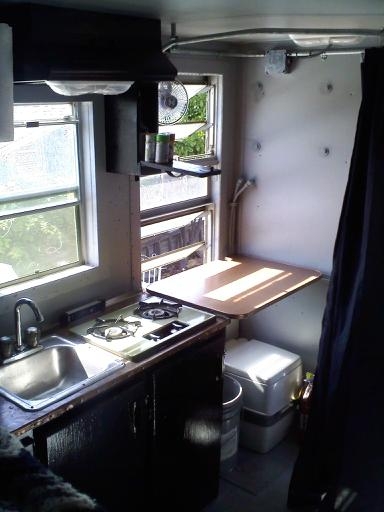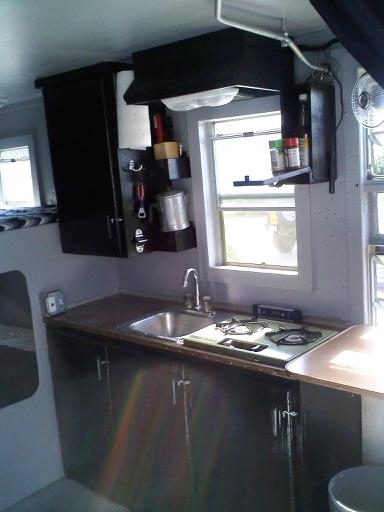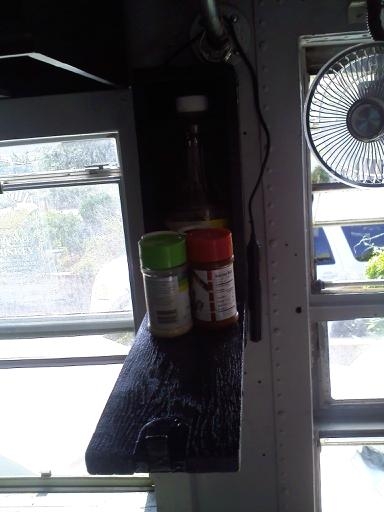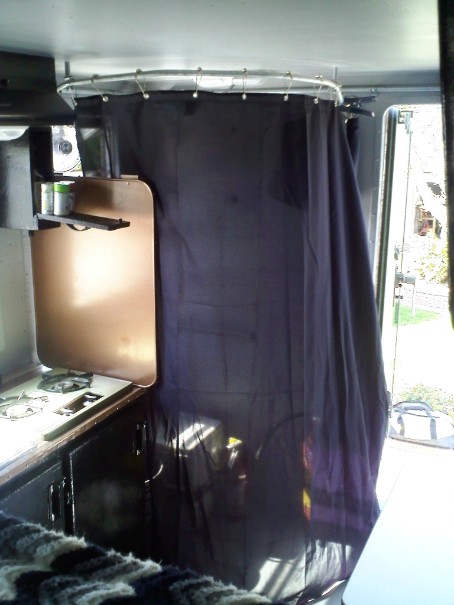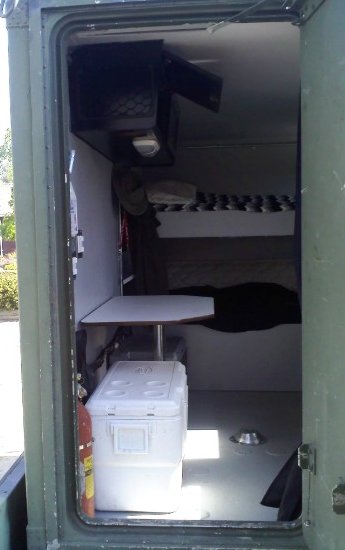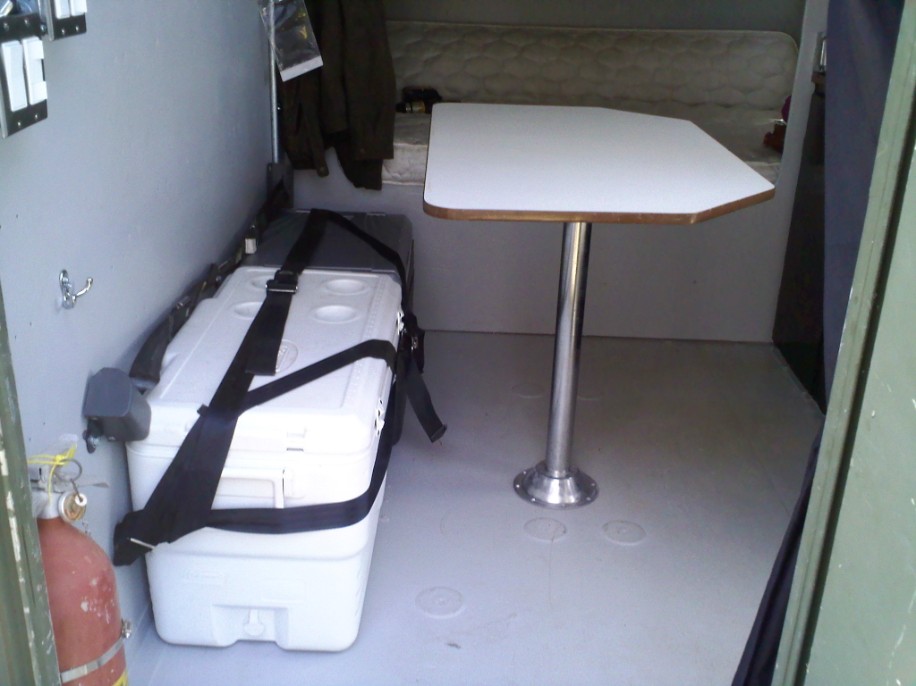 Instant Hot, Continuous flow hot water heater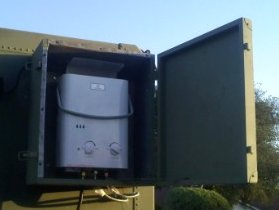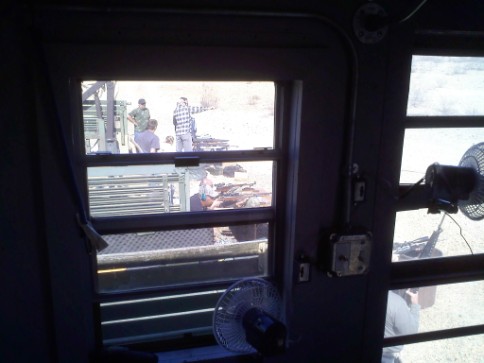 Stoddard Valley, Barstow, Ca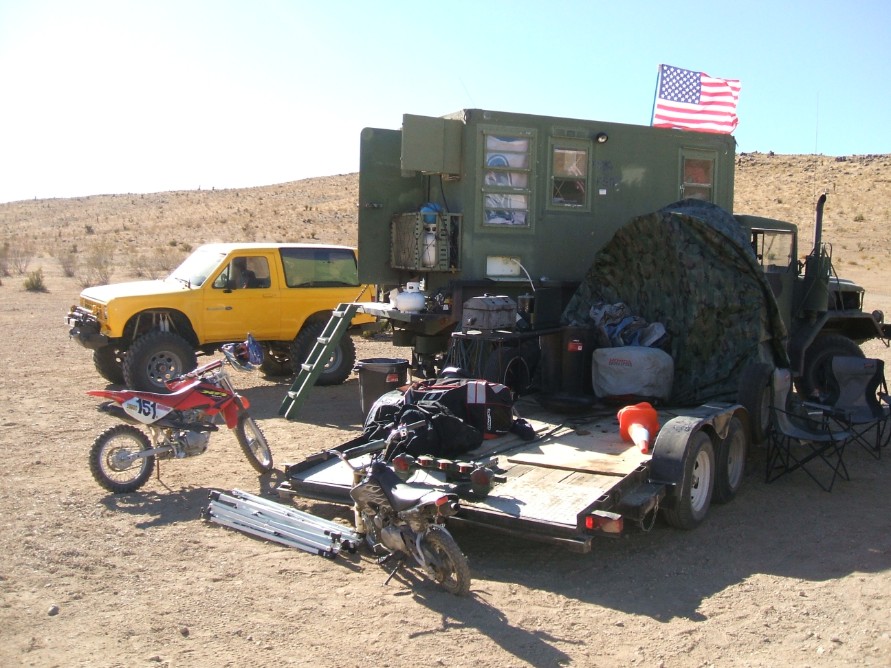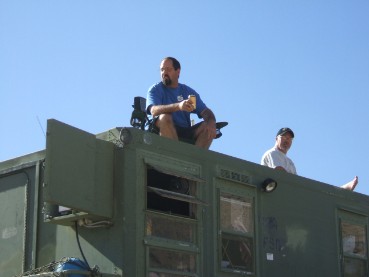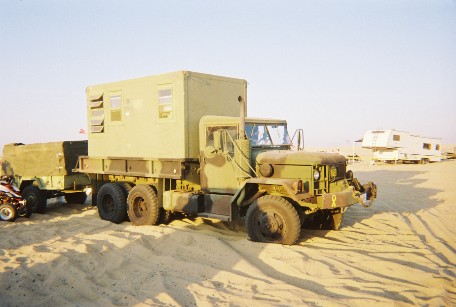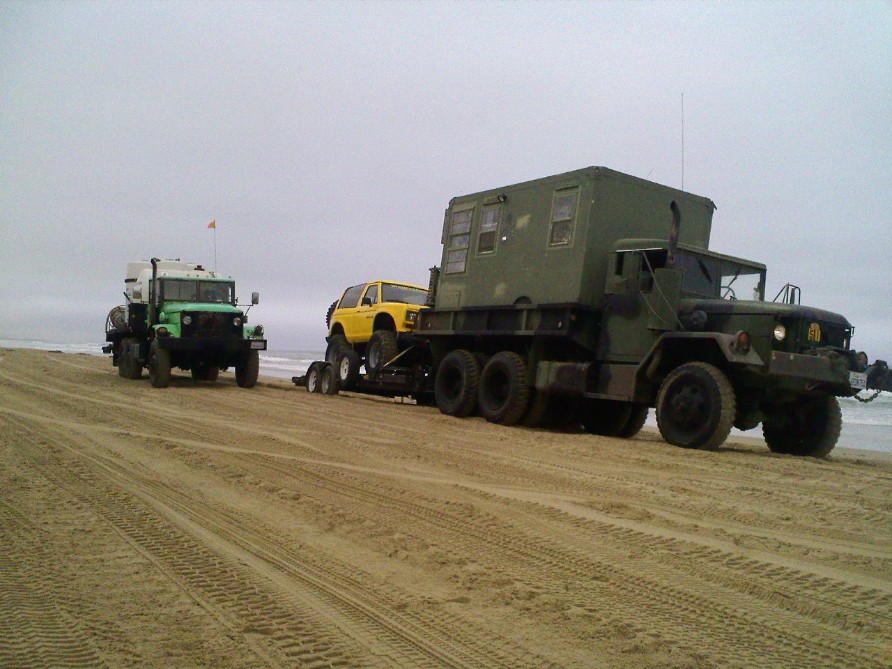 Stoddard Valley, Barstow, Ca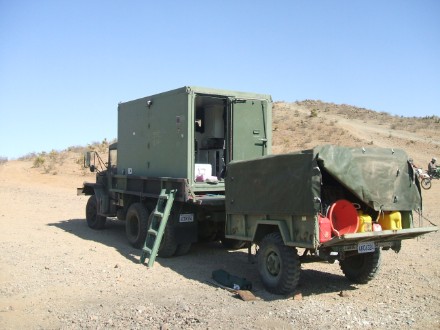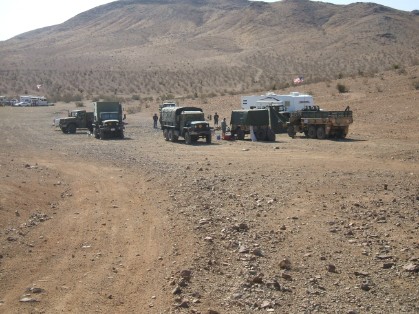 Borax Mine Visitor Center, Mojavi, Ca